Sound Freaq tasked Slate Takes to introduce its new Sound Platform, a speaker system that features Bluetooth wireless technology. You can stream, high-quality stereo audio directly from your iPhone, iPad, Mac or other Bluetooth-enabled devices. (Completed: Aug: 2010)
This video has aired on the Home Shopping Network in the U.S..

It has also played at HMV stores in Hong Kong, on the Sound Freaq Sound Platform stand, such as this one in Tsim Sha Tsui.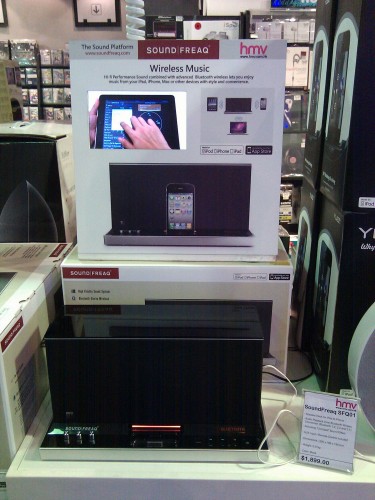 Tags: apple products, bluetooth, iohone touch, ipad, iphone, mac, macbook, mp3 player, music, slate takes, Sound Freaq, sound platform, stereo