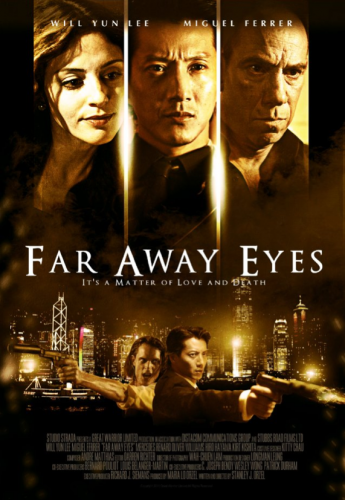 Involvement: Slate Takes provided EPK services (behind-the-scenes footage & stills) to this Studio Strada production.
Director: Stanley Orzel
Cast: Will Yun Lee, Miguel Ferrer, Mercedes Renard, Oliver Williams
Released: 2011
Synopsis: Set in the cosmopolitan world of Hong Kong, "Far Away Eyes" is a tense drama about an ace assassin, who reunites with three professional colleagues, only to discover that they are there to kill him.
Accolades: Premiered at the Marche Du Film in Cannes and won the Gold Remi Award at the 44th Annual WorldFest International Film Festival in Houston.
Official website with EPK clips: http://farawayeyes-movie.com
Check it out on IMDB: Far Away Eyes
Tags: assassin, far away eyes, hong kong, maria orzel, Mercedes Renard, Miguel Ferrer, Oliver Williams, stanley orzel, Will Yun Lee