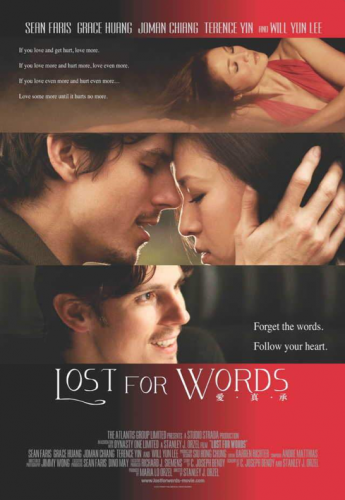 Director: Stanley Orzel
Cast: Sean Faris, Grace Huang, Will Yun Lee, Terence Yin, Joman Chiang
Status: Post-production (2012)
Synopsis: (From IMDB.com) Amidst the sweeping cityscape of cosmopolitan Hong Kong, an ex-Marine falls in love with a ballerina from China. Against mounting cultural and religious pressure, the two star-crossed lovers risk it all in pursuit of true love.
Movie website: www.lostforwords-movie.com
Involvement: Slate Takes shot behind-the-scenes and edited the following Featurette for this Studio Strada production.

Tags: ballet, behind the scenes, Grace Huang, hong kong, Joman Chiang, lost for words, love, Sean Faris, Terence Yin, Will Yun Lee